Powder Coating/PVC
Using state of the art equipments in Powder Coating BRC today has established for itself a full line of chain link fencing to better serve its customers in terms of quality, time, service and cost.
BRC new state of the art electrostatic spraying powder coating equipments will give better control over the finish quality for its coated product.
Powder Coating can provide a high quality, durable, corrosion-resistant coating. It has no hazardous overspray, waste sludge or contaminated water; it also reduces worker exposure to solvent vapors.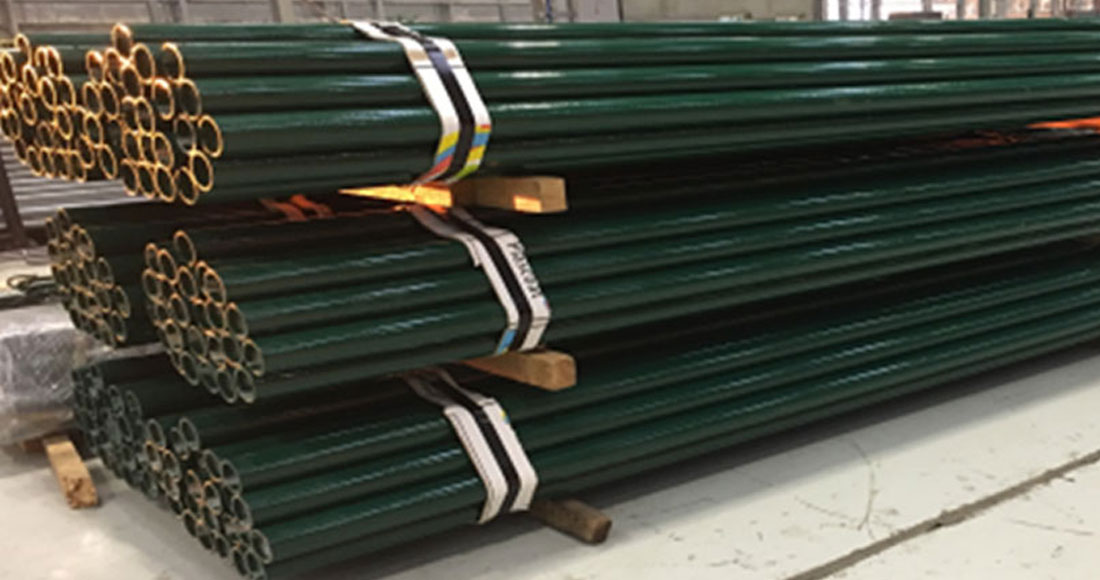 BRC uses two main types of powders:
PVC powder coating is used for fencing materials such as posts, accessories, gates and other items as per customer request.

Thermoplastic powder that will re-melt when heated (PVC).
Thermosetting powders that will not re-melt upon reheating (Polyester).