Crash Barrier Anti-Ram Fence
Anti-ram fencing safeguards high-risk facilities that require complete perimeter protection against vehicle-borne attacks. These anti-ram barrier systems provide maximum security for buildings, equipment and hazardous materials vulnerable to high-speed impacts or in close proximity to roadways. The XL-501 Post and Beam Anti-Ram Fence is a proven high security vehicle barrier delivering vehicle-stopping strength with an innovative design that reduces overall costs, simplifies installation and improves visual appeal.
Design Features
The XL-501 Post and Beam Anti-Ram Fence was engineered to be extremely simple and efficient in terms of the materials required to arrest vehicle impact and the effort required for construction. In fact, each fence section is made up of a surprisingly small number of components – (1) nut and bolt assembly, (2) posts, (1) top cap, (10) rebar sticks and shim plates (as needed). Constructed from heavy-duty structural steel, this unique system utilizes a single tubular beam with patent-pending & energy-absorbing technology. This design feature eliminates the need for multiple intermediate posts and cable runs used in traditional anti-ram fence products. The top cap secures the horizontal crash beam and protects the post from the elements. It is secured with a single nut and bolt. The rebar is installed directly into posts; separate rebar cages are not required.
Ross Post and Beam Anti-Ram Fence, manufactured and distributes in the Gulf Region by BRC Industrial (Saudia) Ltd accommodates a wide range of inherent site considerations, including layout and terrain changes. The heavy-duty galvanizing coating provides a high-quality, durable finish that withstands the elements. And the high-strength tubing does not require initial or ongoing tensioning. Because it offers so much flexibility, this anti-ram fence is ideal for a variety of conditions such as:
High-threat facilities – where the entire perimeter necessitates anti-ram defense
Access control points – alongside vehicle barriers to increase the level of protection for adjacent areas also vulnerable to vehicle impact
Perimeters with minimal setbacks – where immediate stopping power is critical
Urban and corporate settings – where visual appeal is an important consideration
Upgrades for existing fencing – chain link, ornamental and other natural barriers can easily be upgraded to meet higher threat requirements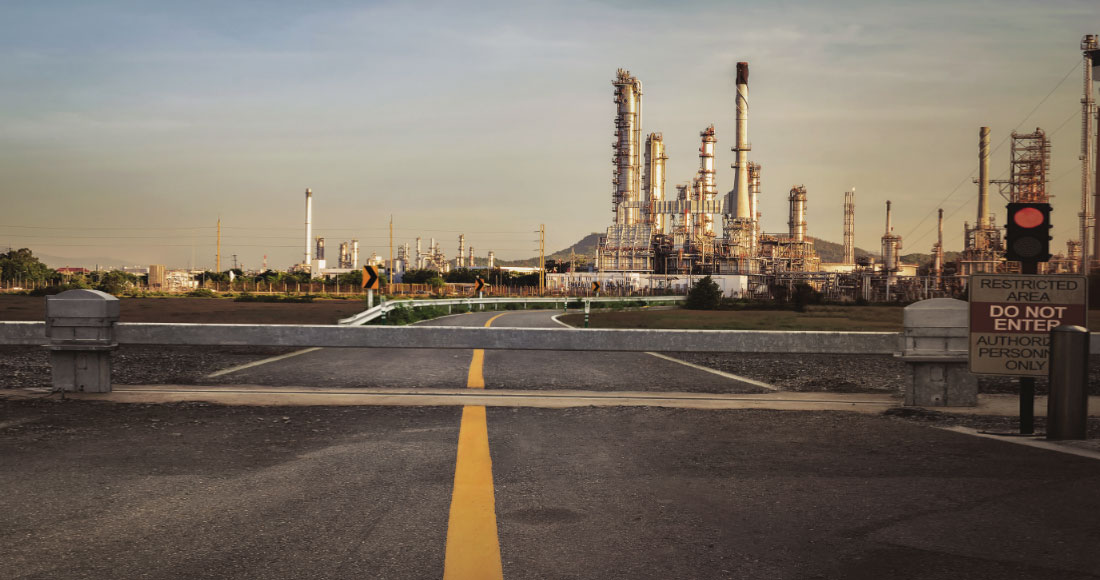 Applications
Traditional chain link and ornamental fences are not designed to thwart vehicle attacks. Highway cable barrier systems are engineered primarily to withstand a glancing impact. The XL-501 offers crash-test certified, truck-stopping strength for a head-on impact from a vehicle traveling perpendicular to the line of the fence.
Whether used as a stand-alone system or in conjunction with new or existing anti-pedestrian fencing, the Ross XL-501 is a smart solution for adding anti-ram level protection to the perimeters of high-risk facilities such as data centers, refineries, chemical plants, utility stations, military bases, and airports.
Technical Data
Ross/BRC Post and Beam Anti-Ram Fence uses a single, clear-span tubular beam with vertical posts. It's engineered to reduce material and installation costs by eliminating the need for intermediate posts, foundations and multiple runs of wire rope. The horizontal beams can be set quickly and easily with a backhoe, digger derrick truck, excavator, skid loader or boom truck.
Post hardware is limited to a single nut and bolt and shim plates. Post foundations, are also designed to reduce costs. And because the rebar is integrated directly with the posts and provided by BRC, contractors don't have to provide or construct separate rebar cages for the foundations. As a result, you get a secure fence that is aesthetically pleasing, visibly imposing and cost effective. And given that most facility perimeters are substantial in size, the savings can be significant.
Standard Features
Crash tested to ASTM F2656-07 test method and assigned a rating of M50-P1 (15,000-pound vehicle traveling 50 mph with less than 1 meter penetration)
Constructed from heavy-duty structural steel sections with patent-pending "Smart Steel" energy-absorbing technology.
Top cap secures beam and protects system from the elements. Secured with a single nut and bolt
Rebar, provided by BRC, is installed directly into posts. Separate rebar cages are not required
Standard Finish
Hot-dip galvanized per ASTM A123
Standards & Testing
Quality Control
Manufacturing facility certified to ISO 9001: 2015
Testing and Certifications
ASTM F2656-07 M50-P1 rating (15,000 lb. truck @ 50 mph with less than 1 m penetration) for standard section
Listed on DOD Anti-Ram Vehicle Barrier List
Installation & Maintenance
Warranty
BRC warrants that all of its manufactured products shall remain free of defects in material and workmanship under normal use for a period of one year from the date of delivery.
Applicable Standards
ASTM A36: Steel Shapes
ASTM A500: Steel Tubing
ASTM A615: Steel Reinforcing
ASTM A307: Carbon Steel Bolts
ASTM A563: Carbon Steel Nuts
Structural welding in accordance with AWS D1.1/D1.1M
Availability and Cost
Fence systems are typically made to order and subject to production lead times at the time of purchase.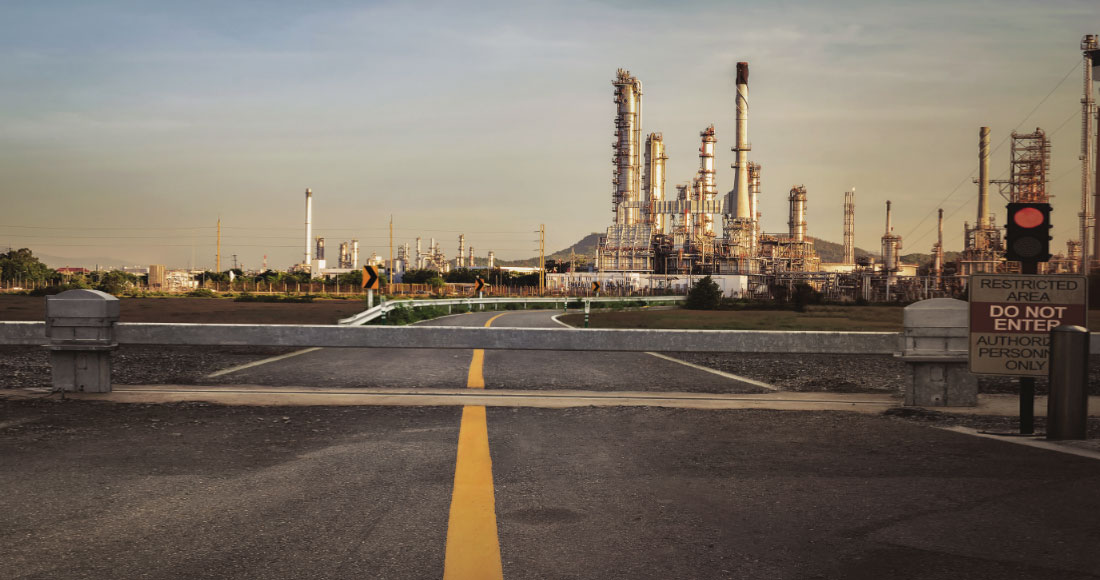 Installation
Installation requires excavation of holes using an auger and placement of posts in concrete (3000 psi [20.7 Mpa] min, 28-day strength). Rebar, which is provided by BRC, is installed directly into the fence posts, eliminating separate rebar cages. The horizontal beams can be set with a backhoe, digger derrick truck, excavator, skid loader or boom truck. A single nut and bolt, which can be peened or welded for additional security, fastens the top cap to the post. For information on corner conditions, significant changes in elevation and non-standard beam lengths, contact BRC for details.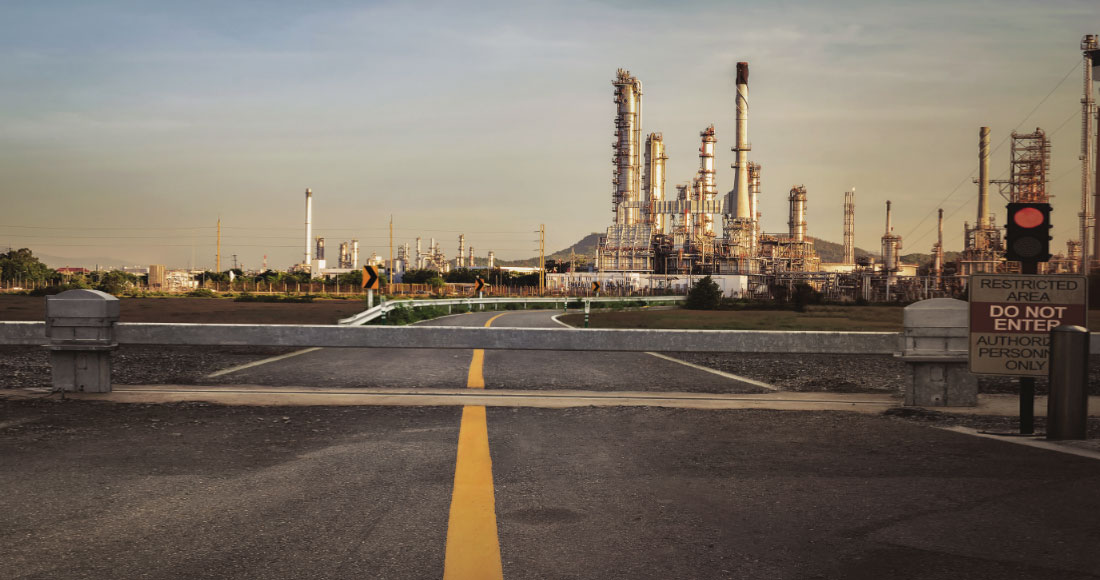 Maintenance
XL-501 Post and Beam Anti-Ram Fence are maintenance-free, constructed with high-strength materials that do not require tensioning and come in high-quality, durable finishes that withstand the elements.