Blockmesh
BRC Blockmesh, the ideal reinforcement for masonry block or clay walls, is manufactured from cold drawn steel wire (plain or deformed) which conforms to Saudi, British, German, American standard specifications.
The wires are Cold Drawn to comply with the strength requirements to BS4482 and ASTM A82, A496 hot dipped galvanized to BS 443, BS729 and ASTM A 123, A153.
It may also be manufactured from Pre-Galvanized wire to BS443 and ASTM A641 if required.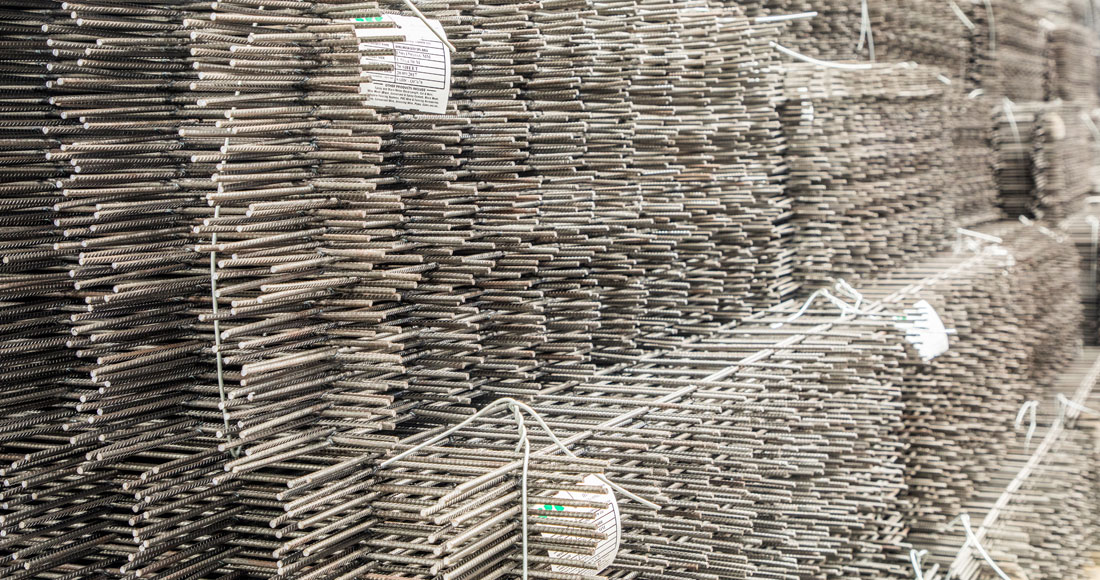 Standard sizes
Wire Size
Cold Drawn : 3.75 mm - 5.0 mm
Plain & Deformed Galvanized : 3.0mm – 4.5mm
Sheet length 2.0 meters – 6.0 meters
Sheet width 50mm - 250mm (in increments of 25mm)
Cross wire spacing 50mm – 400mm (in increments of 50mm)
Standard stock sheet length 3.2m, special length on request
Strength
A brick or masonry block wall, reinforced with BRC Blockmesh will withstand considerable horizontal pressure from either side.
The use of BRC Blockmesh reinforcing in walls will help to :
Combat wind effects
Withstand the loading of material against the wall
Control shrinkage , thermal and settlement effects
Enable the wall to span across openings
BRC Blockmesh, manufactured to customer specifications, enables its strength to be used with maximum efficiency, location the wires for minimum specified cover from the face of the wall, and therefore concentrating the reinforcement where it is needed most.